Question: How do you connect online without using zoom? To find out the Halloween teams answer to this question, explore our event in our virtual environment!!
For those who want to enjoy the event through a "normal" experience (aka through our website)
After producing the CalArts Halloween event last fall, the producers met with the Institute to discuss the need to create an event that furthers community engagement during a time when we all cannot see each other physically. This led to the creation of the CalArts Spring Event: Produced by the Halloween Team, as we extend the vision of what made Halloween so special to the CalArts community.
This special event will function as a celebration of the artists who attend our school, as well as an opportunity for the whole of the CalArts community to gather and showcase our uniqueness. Working with our Institute partners, this event is being run, managed, and designed by current CalArts students, making it an entirely one-of-a-kind experience. Due to our world circumstances, we have created a virtual event that can be accessed by artists all over the world. Our intention with this is to celebrate our community no matter how spread out we all may be!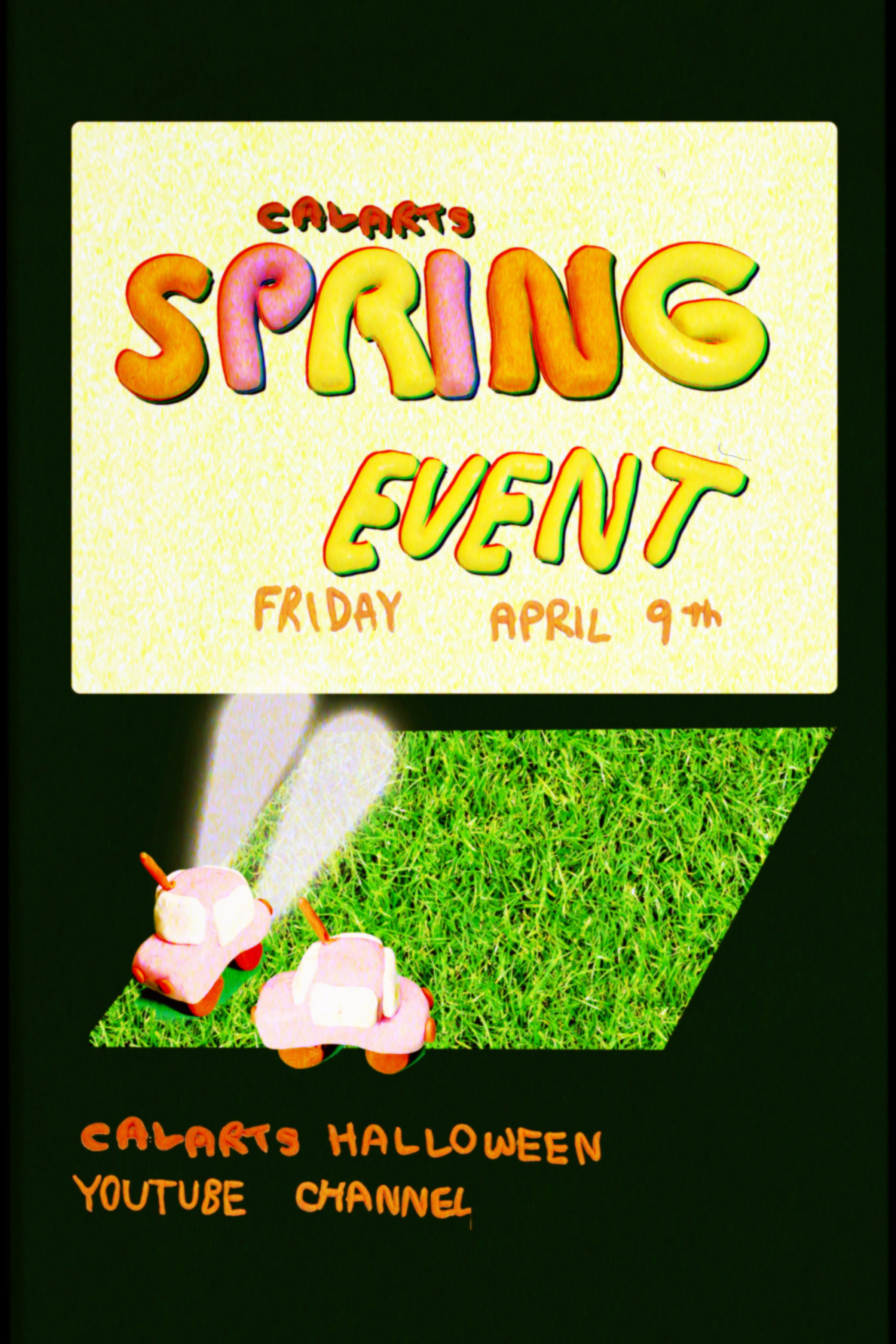 We greatly appreciate you joining us for CalArts Spring Event 2020
We could not have done this without the support of –
Our Student Artist
Alumni Community
Student Union
Office of the President
Office of Advancement
Alumnix and Family Engagement
Office of Student Experience
Patty Disney's Center for Life and Work
CalArts Board of Trustees
Baobab Studios
KCIA
Thurs.night
Redcat
CalArts Identity Groups
Our CalArts Spring Event Production Team
CalArts Spring Event is supported by a generous gift from The Evelyn Sharp Foundation
Meet the teams who worked to put on an experience for this event.
Meet the team who produced the CalArts Halloween 2020 Experience & the CalArts Spring Event
CalArts Spring Event Team
Meet the team of individuals who created our one time only Spring event!
Make the most of staying-at-home and show off your CalArts spirit with these Zoom backgrounds.